• Creativity • Readers Theater Script-Stories • Short Stories • Teaching Ideas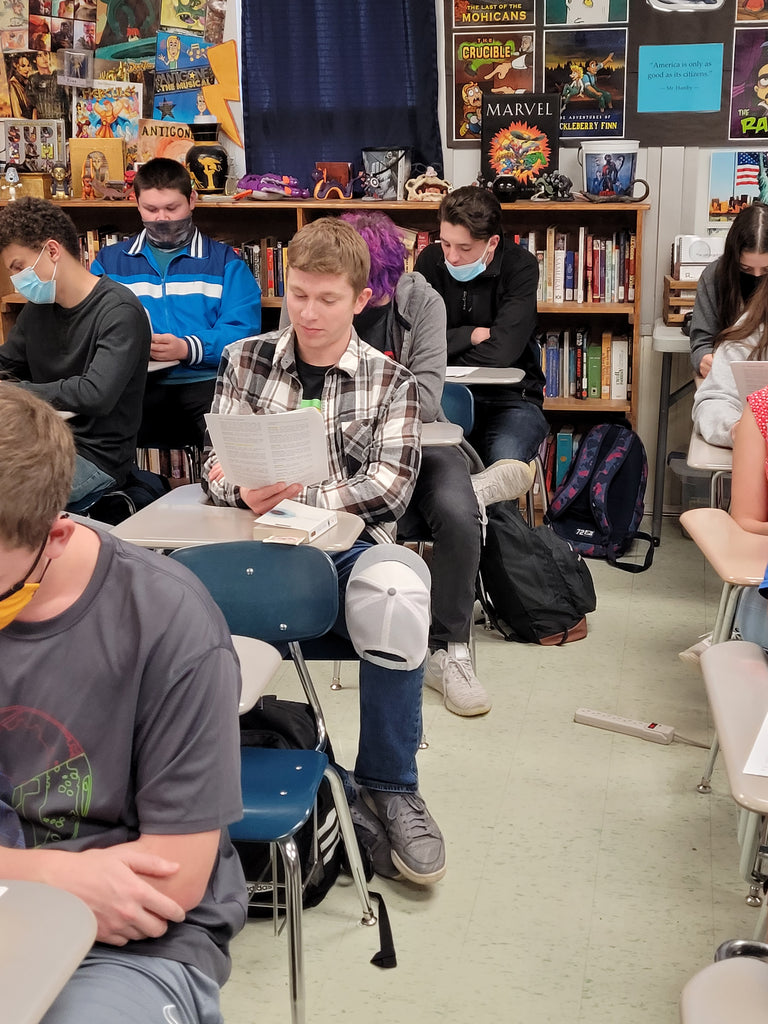 Reader's theater script-stories have the unique ability to defeat disengagement with high-school students. Maybe you are high-school teacher looking for a new way to connect with your students. Maybe you are looking for a way to make your content fresh. I encourage you to give script-stories a try. You may find that students who seem "too cool for school" are anything but.
---
• American Literature • Five Reasons To Teach Series • Short Stories
When the leaves start to change and the weather gets a bit cooler, that means it's almost time for my go-to Halloween story:  Washington Irving's "The Legend of Sleepy Hollow." In the lineup of American authors, I feel like Irving gets short shrift. Sure, his stories aren't super deep, but they're fun, which should count for something! They are also some of the first works that can be considered distinctly American. Before I get too far ahead of myself, here are five reasons to teach the short stories of Washington Irving. Washington Irving was America's first celebrity writer. In the...
---
• Short Stories • Teaching Ideas
I'd like to share with you a list of my favorite short stories to teach to high-schoolers. This list might surprise you—not because of what is listed, but because of what 
isn't
.