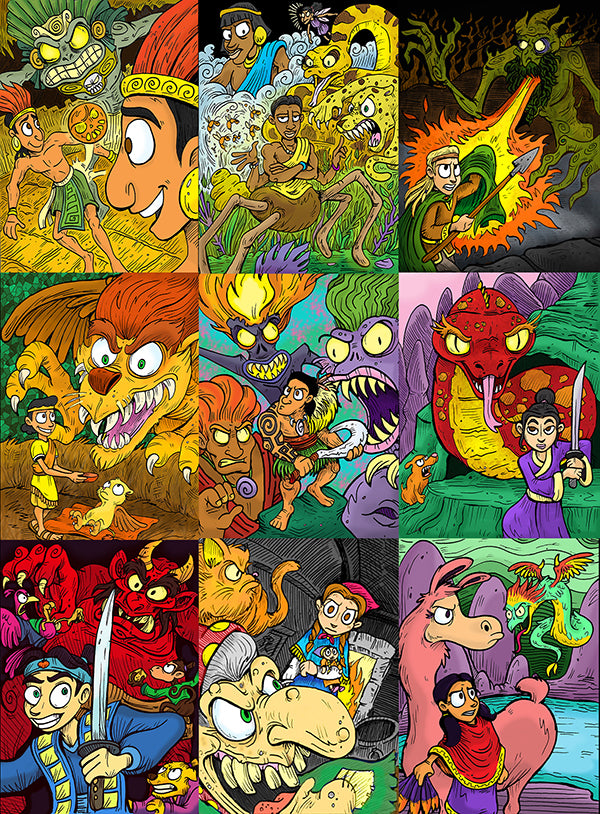 Creative English Teacher
World Mythology Print-Your-Own Posters
Bring the wonder and mystery of world mythology to your classroom with this set of 11 print-on-your-own posters! This download gives a single teacher rights to print this set of 8.5 x 11" posters. The images in this poster set correspond with the stories from Hero Tales from World Mythology, which include:
TItle Poster: World Mythology

Anansi and the Sky-God's Stories (West Africa)

Maui the Mighty (Polynesia)

Vasilisa the Brave (Russia)

The Deeds of Finn MacCool (Ireland)

The Magic Lake (Ecuador)

Lugalbanda the Littlest Prince (Mesopotamia)

The Hero Twins in the Land of the Dead (Mesoamerica)

Grandfather Chenoo (North America)

Li Chi and the Serpent (China)

Momotaro the Peach Boy (Japan)
IMPORTANT: These are NOT physical posters. This is a digital file, which you will need to print on your own.
Coloring Sheets:  For coloring sheets of these same images, visit this product page.
---
More from this collection