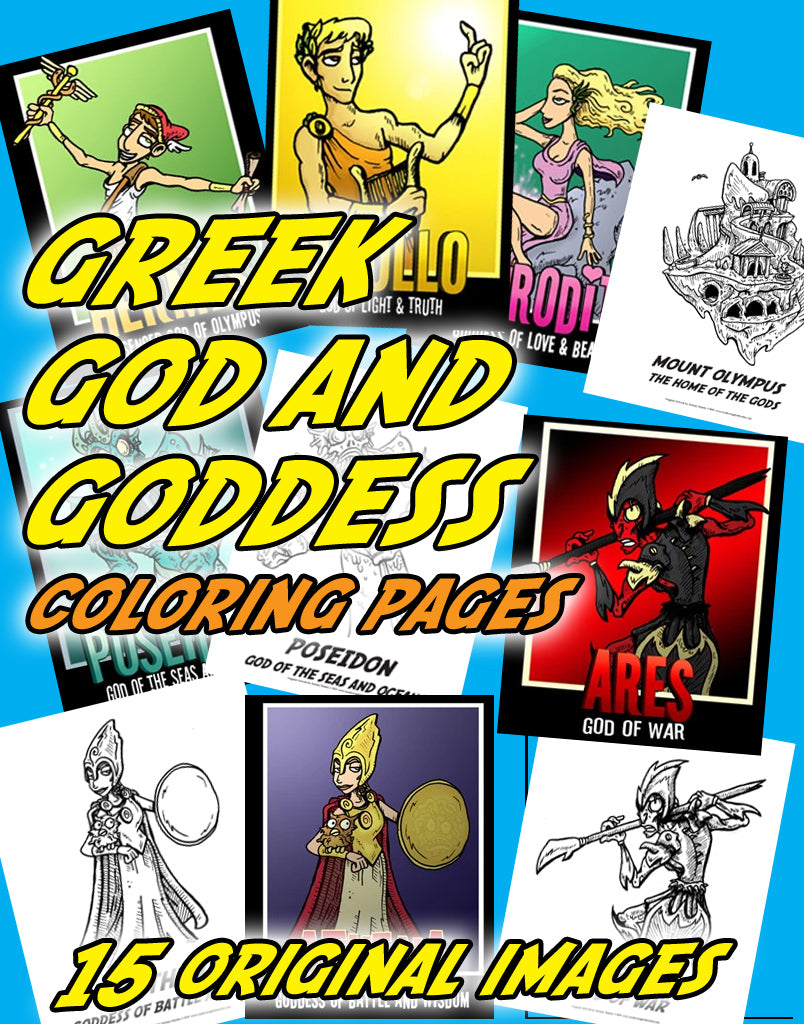 Creative English Teacher
Greek God and Goddess Coloring Pages
Use these 15 black-line coloring pages to add your own color scheme to Mount Olympus! All of the most famous gods and goddess from Greek mythology are included here (along with their respective titles). The cartoon-like artwork will make this a hit with kids! 
Format and Page Count:  Digital Download (PDF), 15 pages
Includes the following characters: Aphrodite, Ares, Artemis, Athena, Apollo, Demeter, Hades, Hera, Hephaestus, Hebe, Hermes, Hestia, Poseidon, and Zeus (not to mention Mount Olympus itself).
---
More from this collection