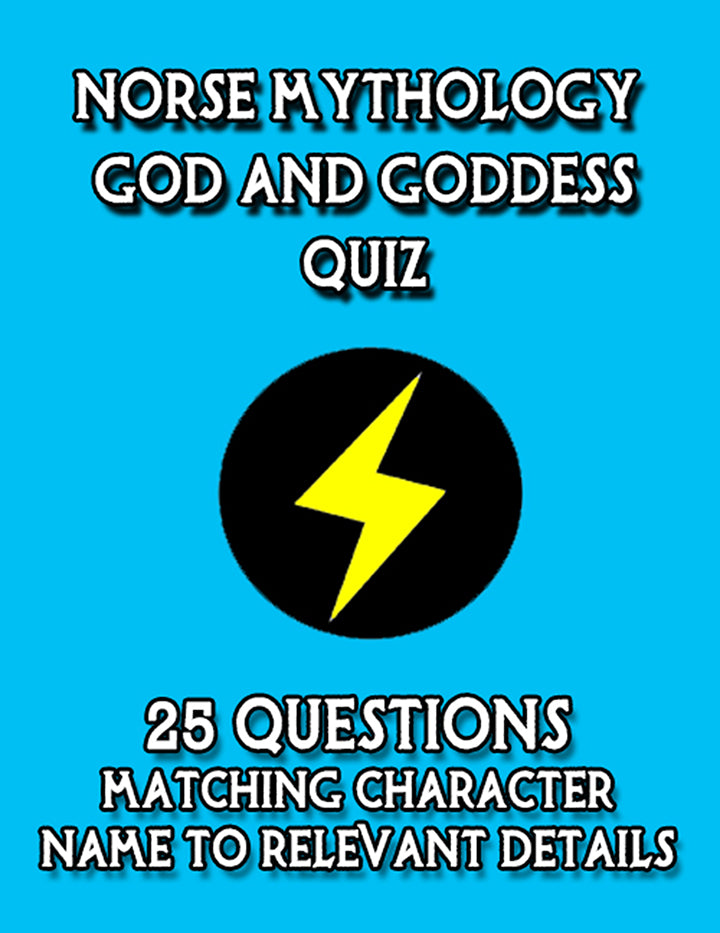 Creative English Teacher
Norse Mythology God and Goddess Quiz
This 25-questions quiz asks students to match relevant details to major Norse mythology gods, creatures, places, and events using a multiple-choice name bank.
This quiz coordinates with the Norse gods and goddess presentation also available on this website.
Names included on the quiz are: Asgard, Balder, Dwarves, Freya, Frigga, Giants, Heimdall, Loki, Midgard, Norns, Odin, Ragnarok, Thor, Tyr, and Valkyries.
Sample questions include:
1. God or goddess of wisdom
2. God or Goddess of Thunder
3. The Day of Doom
---
More from this collection