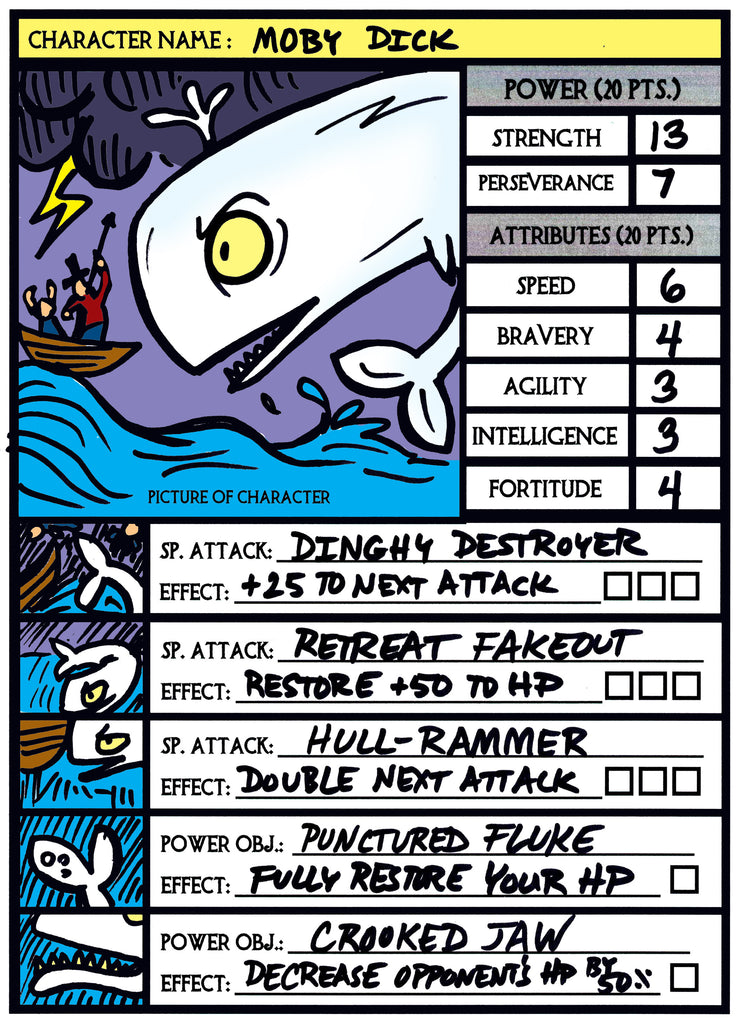 Creative English Teacher
Clash of the Characters Game
In this game students design a fighting character based off a fictional character from a novel, short story, poem, or play that they have read. Designing their characters in the spirit of fighting video games, students give them special attacks and power objects. Students strategically plan their characters strengths and weaknesses over a series of categories: strength, perseverance, speed, bravery, agility, intelligence, and fortitude. Students must write two paragraphs describing their characters and explaining why (based on the text) they distributed their characters' attributes the way they did. Then using dice the students battle against one another to see who has the mightiest fists in all of fiction!
This 11-page PDF includes:
Detailed instructions for playing the game in your classroom

Blank templates for each card

Examples of completed cards
Note: Dice not included
NOTE:  This game is included in the Searching for America: Volume Four, Slavery and Freedom Download.
---
More from this collection