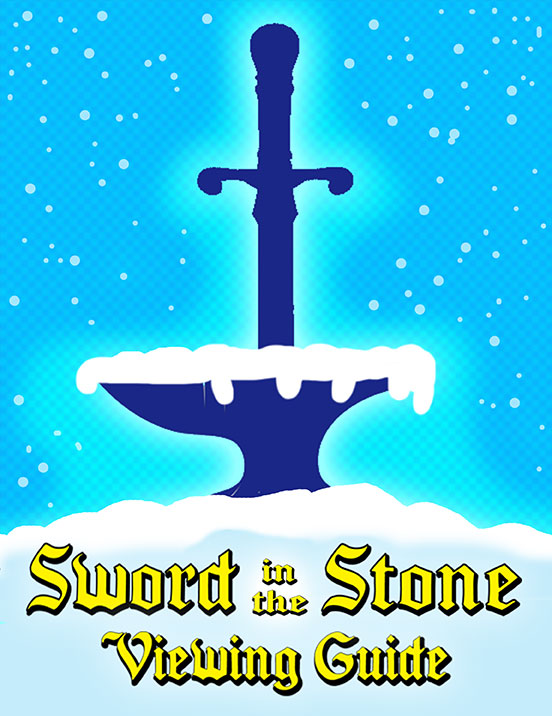 Creative English Teacher
The Sword in the Stone Viewing Guide
An often-overlooked Disney gem, The Sword in the Stone (1963) re-tells the education of the Wart (Arthur) at the hands of the cranky, but kindhearted, magician Merlin. The old wizard's task is to train Arthur to value education and learn to rule his kingdom wisely. His method of accomplishing this is transforming the Wart into a variety of animals. Another favorite scene is the wizard's duel between Merlin and the witch Madam Mim as they transform into various forms and try to destroy one another.
Now your students can enjoy this classic of animation in a meaningful way!This 4-page viewing guide asks open-ended questions that keep students thinking about the deeper themes of the story and includes some fun pieces of trivia about the film. The download also includes a key with possible student responses.
For information about renting or purchasing this film, visit this link on Amazon.com
Also check out our YouTube video "Wizardly Wisdom with Merlin" that uses clips from The Sword in the Stone to teach life lessons!
---
More from this collection