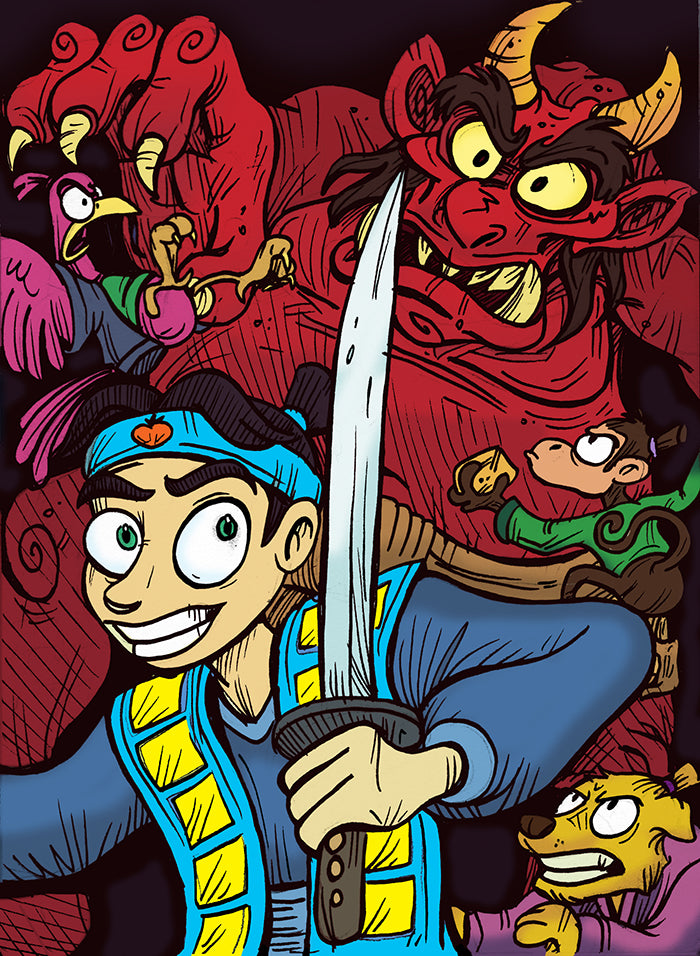 Creative English Teacher
Momotaro the Peach Boy: A Japanese Myth (Script-Story)
This script-story retells the Japanese myth of Momotaro, a warrior born from a heavenly peach. When he hears that the dreaded Oni monsters have taken a group of humans prisoner, he sets out for the Oni's haunted island fortress to save their victims. Along the way he meets three faithful animal companions:  a dog, a monkey, and a pheasant. 
This 15-page document features a 13-page Reader's Theater script-story with reading parts for 12 students and features a 2-page teacher guide complete with:
Story summary
Background information
Name pronunciation guide
Essential questions
"Creature Feature": All About Anansi
Discussion questions
Teachable terms
Recall questions
This myth teaches:
Courage

The value of teamwork

The appropriate use of power

To see other stories drawn from WORLD MYTHOLOGY, CLICK HERE.
---
More from this collection